Court dates set for pair arrested on drug trafficking charges
July 2, 2020 |
Courts
|
Featured
NEWKIRK — Henry Lee Brown, 49, Ponca City, is scheduled for a status docket on Aug. 7.
Brown has two pending case against him. In the first case he is facing felony charges of trafficking in illegal drugs, conspiracy to traffic CDS, possession of firearms while on probation and misdemeanor charges of possession of CDS and failure to use turn signal.
In the second case he is facing felony charges of maintaining place to selling CDs, unlawful possession of a CDS, possession of a firearm during commission of a felony, and possession of firearms after conviction or during probation.
Officials report that on June 24 a vehicle driven by Brown was stopped for not using a turn signal near Peachtree and Overbrook. Brown was identified as the driver and Troy Wayne McCoy, 53, Ponca City, was a passenger.
Police asked Brown's permission to search the vehicle and he refused. Canine Zeus was deployed and alerted to the driver door rear seam. Zeus also reportedly alerted to the extended cab window.
McCoy reportedly gave police a fake name. He was arrested on active warrants.
Officers searched the vehicle and reported locating a total of 128 grams of meth. Investigators report that after Brown was arrested, he waived his rights and reportedly admitted to selling two to three ounces of meth per week for the past five years at his residence, 1609 Hathway.
The residence was the scene of a shooting on March 10. (see story)
Investigators also report Brown admitted to selling Heroin at the residence. He reportedly gave police permission to search the residence.
Investigators went to the residence and made contact with Nicole Kathleen Maher, 30, Kildare. Maher was arrested on June 10 on a failure to appear warrant stemming from a drug case filed against her on Feb. 19. She is scheduled for an attorney status review on Aug. 21. Maher reportedly told investigators that she stays at the residence and sleeps on the couch. A search of Maher's purse, reportedly turned up a digital scales with residue, cotton tipped swabs and 12 syringes. She reportedly admitted to investigators that she uses meth and usually chews it. She reportedly said she gets meth from Brown. Brown reportedly told police he wanted her to leave so she gathered her things and dog and left in a taxi.
Investigators finished searching the home and report finding firearms, ammo, and drug paraphernalia including a loaded firearm under the mattress. Brown is being held on $305,000 bond.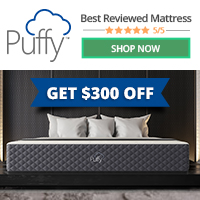 McCoy was arrested on drug charges filed on May 1, 2019 and four more drug charges filed on June 30 including drug trafficking, conspiracy to traffic in illegal drugs, possession of a firearm after conviction and falsely personate another to create liability. He is being held on $200,788 bond. He is set for a status docket on Aug. 21.